Principal's Message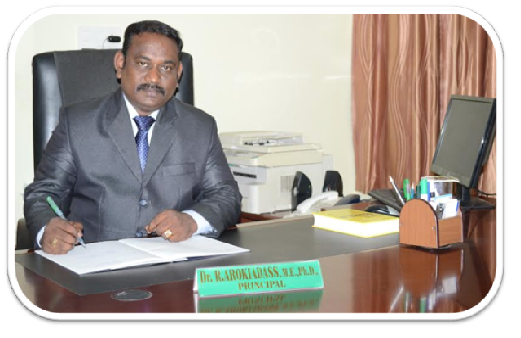 The students are, indeed, blessed to find opportunity of being educated and experienced at one of the best engineering colleges of Tamil Nadu, St. Anne`s College of Engineering and Technology (SACET) that has been nurtured by holy divine and celestial vision. And this is my firm conviction that the students would carry the rich values and persona imbibed here to greater heights. Our college has the privilege to have healthy and harmonious ambience with able guidance and liberal approach of elite college authorities and the diligence put in by learned teachers.

We at SACET inculcate not only the love for social service, discipline, compassion for nature, agility and awareness for ones rights and duties, but also make them good human beings and confident leaders. We keep in mind quality while meeting the basic criteria of affordability, accessibility and quality. Apart from being adept in the field of study, one needs to have the holistic development of personality and this is our prerogative to chisel their thinking and personality here.

I hope our humble effort will go a long way in making the institution a real instrument of socio-economic change while improving the quality of education through technology.

Dr.R.ArokiaDass,M.E.,Ph.D.,
Principal,
St.Anne's College Of Engg. and Tech.