National Service Scheme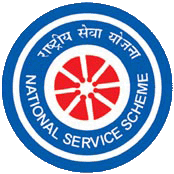 The Motto of NSS "Not Me But You", reflects the essence of democratic living and upholds the need for self-less service. NSS helps the students develop appreciation to other person's point of view and also show consideration to other living beings. The philosophy of the NSS is well reflected in this motto, which underlines on the belief that the welfare of an individual is ultimately dependent on the welfare of the society on the whole and therefore, the NSS volunteers shall strive for the well-being of the society.

The NSS unit of our college places an active role in shaping our students humane and responsible citizens. The overall aim of NSS is the Personality Development of students through community service. We are conducting special camping programme of seven days duration in adopted places and it provides unique opportunities to the students for group living, collective experience sharing, sharing responsibilities, addressing various developmental issues of regional and national importance and constant interaction with the community.


STAFF CO-ORDINATOR
Mr.X.Martin Lourdu Raj,
Co-ordinator of National Service Scheme,
St.ANNE'S College Of Engg. and Tech.